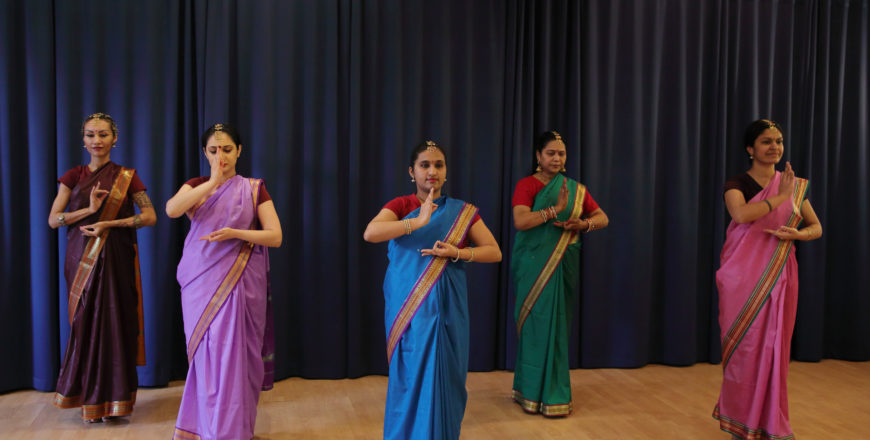 Indian Classical dance
Instructor: Satish Kumar
Time: Saturdays 14.15 – 15.15
Bharatanatyam Entry Level
1
Asamyutta Mudras: Pataka, Tripataka and Ardhpataka
2
Samyutta Mudras: Anjali and Kapota and give their meanings in dance.
4
Four Tattadavus (stamping steps) at two speeds.
5
Names of the Swaras – Shadaj, Rishab, Gandhar, Madhyam, Pancham, Dhaivat, and Nishad.
6
Basic Sthanaka positions of Mandala Bheda, Swasthika and Araimandi.
7
Asamyutta Mudras: Kartarimukh, Mayura, Ardhchandra, Araal and Shuktunda
8
Samyutta Mudras: Karkata, Svastika and Dola,
9
Four Naattadavus (combined hand and foot movements) in three speeds and recite them with Talam.
10
Recite (i.e. with hand gestures) Dhyana Sloka and explain its meaning.
11
Two Folk dances e.g Kummi, Garba, Abhinaya Nadanam (action) dances and give an introduction to the compositions.
At this moment we only provide services for adults.
(if any update or additional info about course): There are planed minimum 1 performance that students can choose to participate on.
Be the first to add a review.
Please,
login
to leave a review